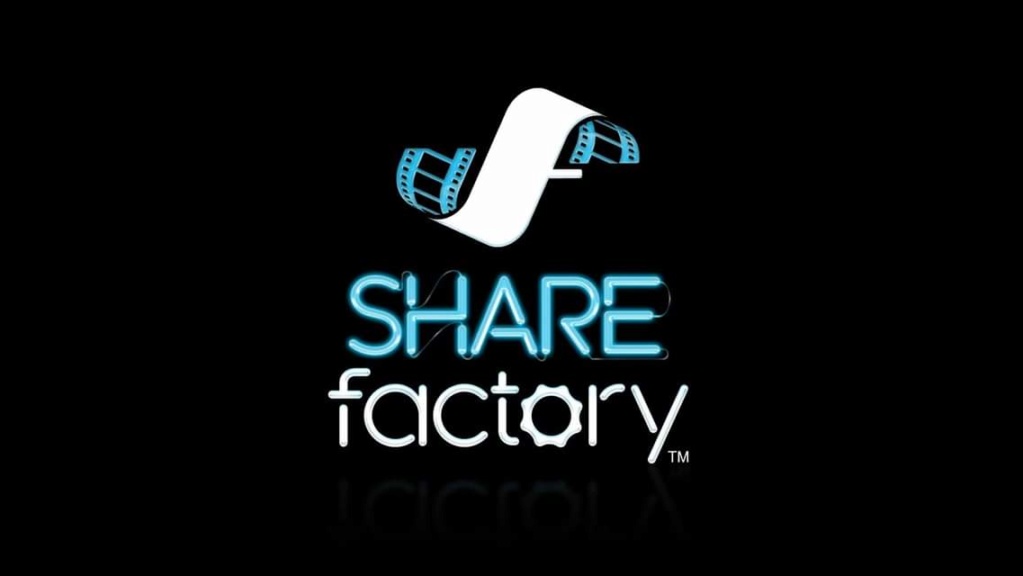 How to Make a Basic Clip in ShareFactory, Playstations Free Editing Tool!
1. Locate the ShareFactory on your Playstation ( you may have to download from the PSstore).
2. Open ShareFactory, > Go to NEW PROJECT
(Opening Screen of ShareFactory)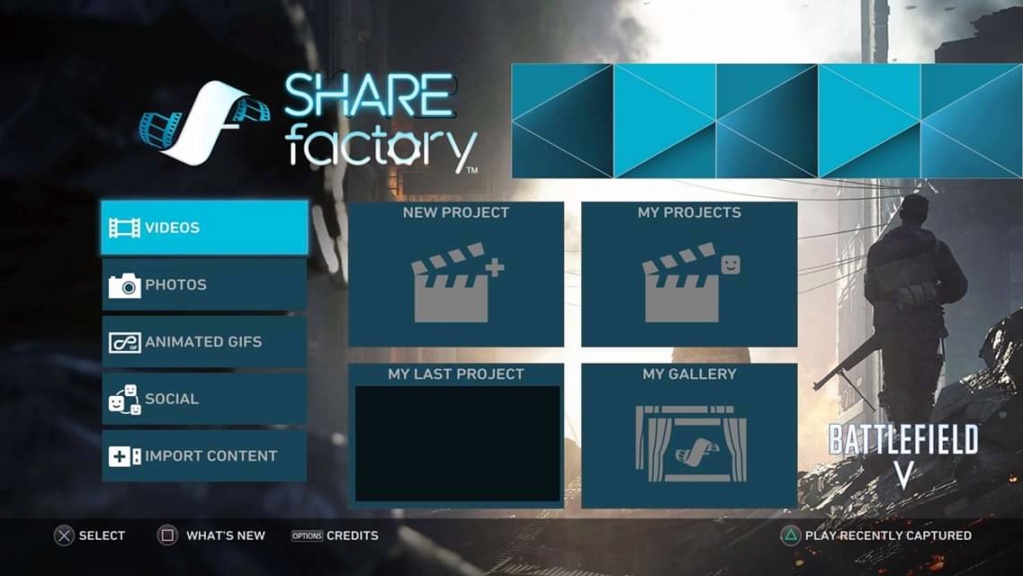 3. Choose a Theme, This option has to be Selected and these choices can be deleted in the future before Uploading.
-  You Can De-Select the preset Intro's and Outro's for the theme you have chosen(again these can be deleted on the timeline)
(Pre-selected themes have a Gear & Check Mark in bottom RIGHT CORNER, select to de-select)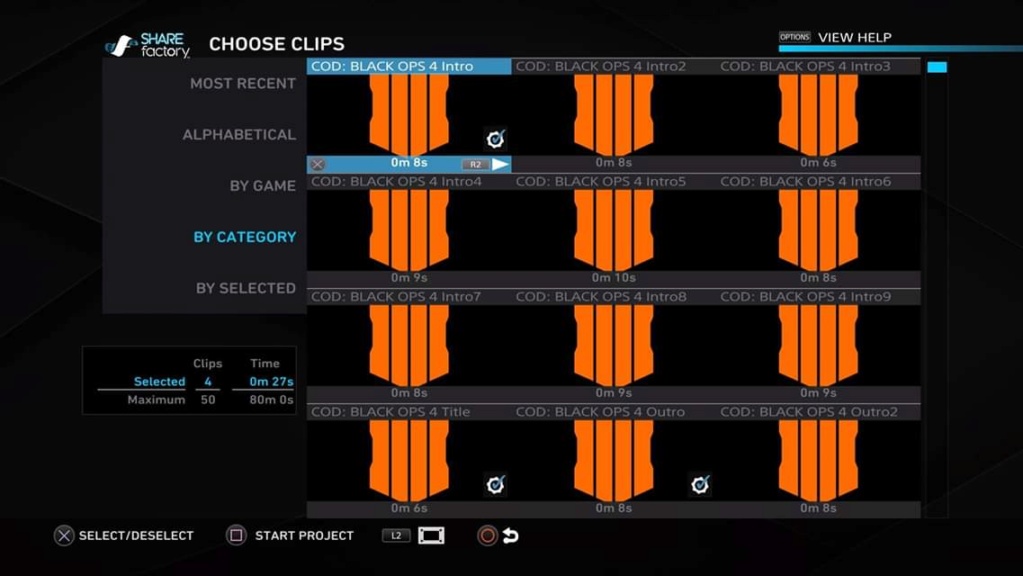 4. Once you have chosen your desired theme(intros&Outros) Go to the " BY GAME " Section located on left of the Screen.
(By Game Section Highlighted)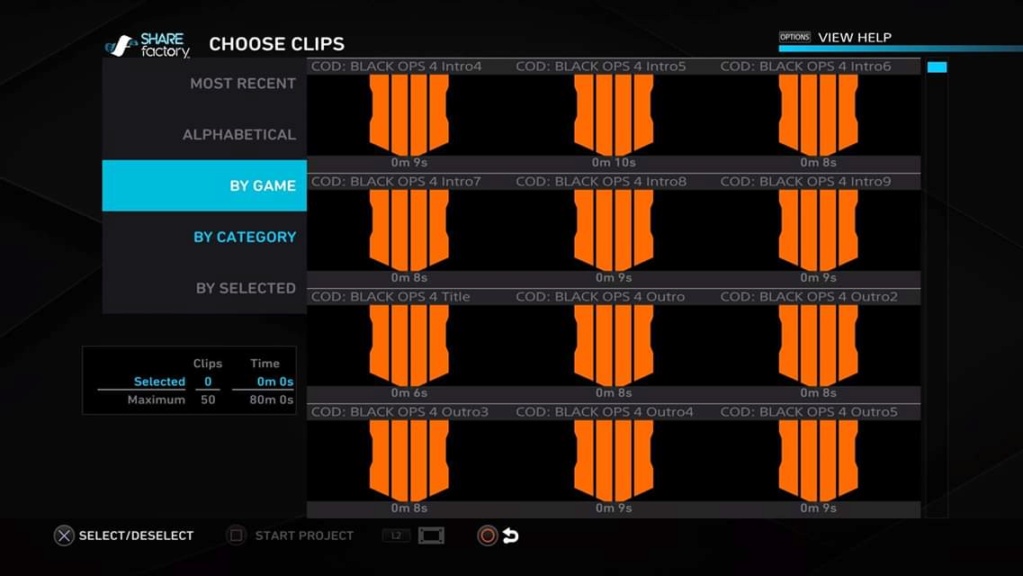 ---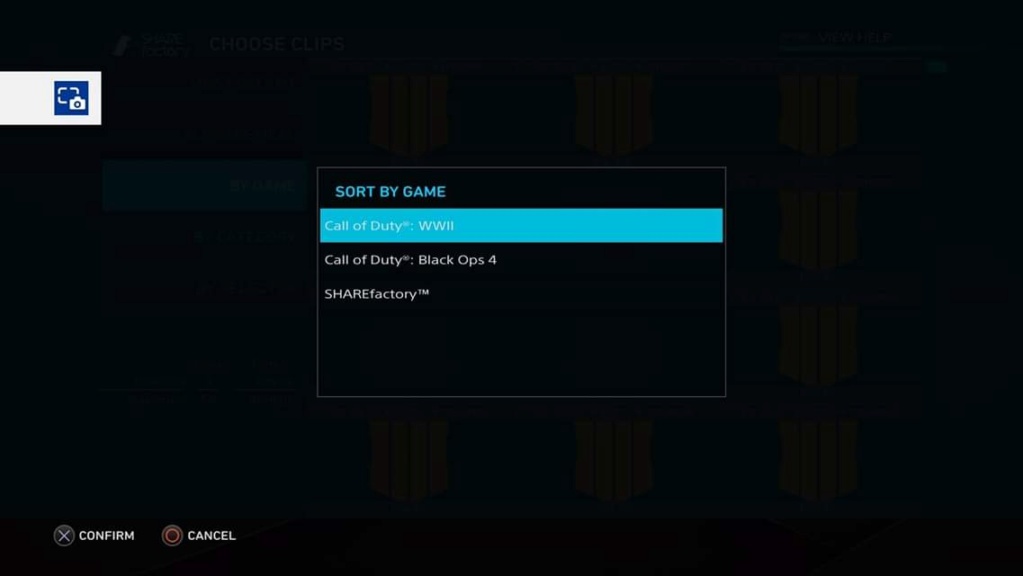 5. SELECT the Game Recording you have Saved that you would like to Clip/Edit and Press Square to Start - *NOTE* you can add more then one Game Recording, but can only have a MAX of 80Minutes on your timeline at one time.
(Game Recording lengths may vary depending on your Recording Settings)
6. Rename Your Recording or Leave it as is (the default name for the clip is not used as the title when uploading to Youtube or Facebook)
7. You will now see a Timeline with the Game Recording(s) you have selected. Please Notice the Button Options on the Bottom of the Screen!
      - Button X is a + sign meaning if you click X you will have a list of Options to ADD to the Current timeline, i.e, Another Game Recording, Overlays, Music and more.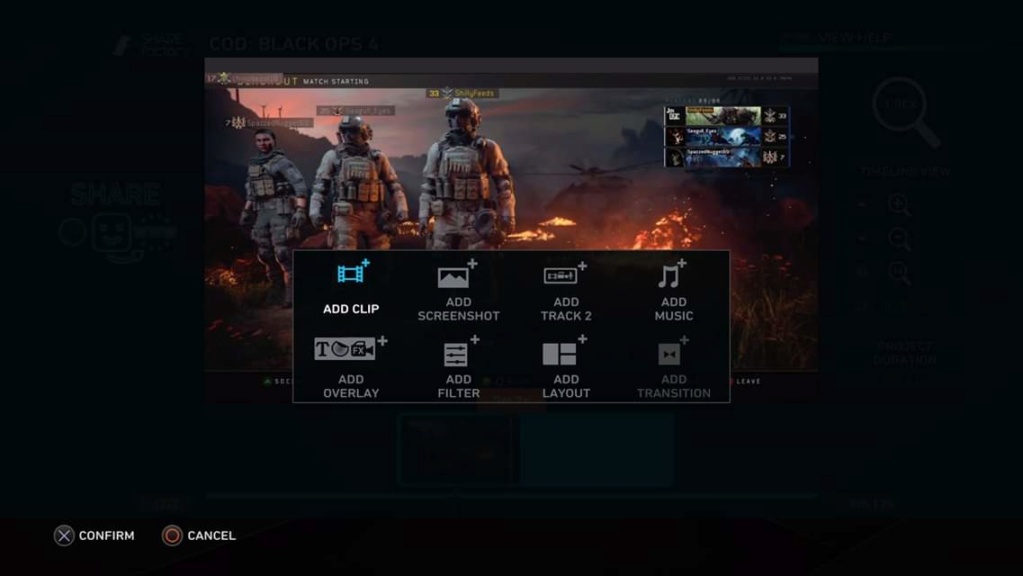 - Button Square edits the Current Game Recording on the Timeline.
      - Click Button Square, and Select the Split Clip Option.
8.  Once you Select Split Clip, Move up and down the Timeline using the Analog Sticks.
      - Find the BEGINNING MOMENT where you want to start your Clip.
      - Click X to Split the Clip,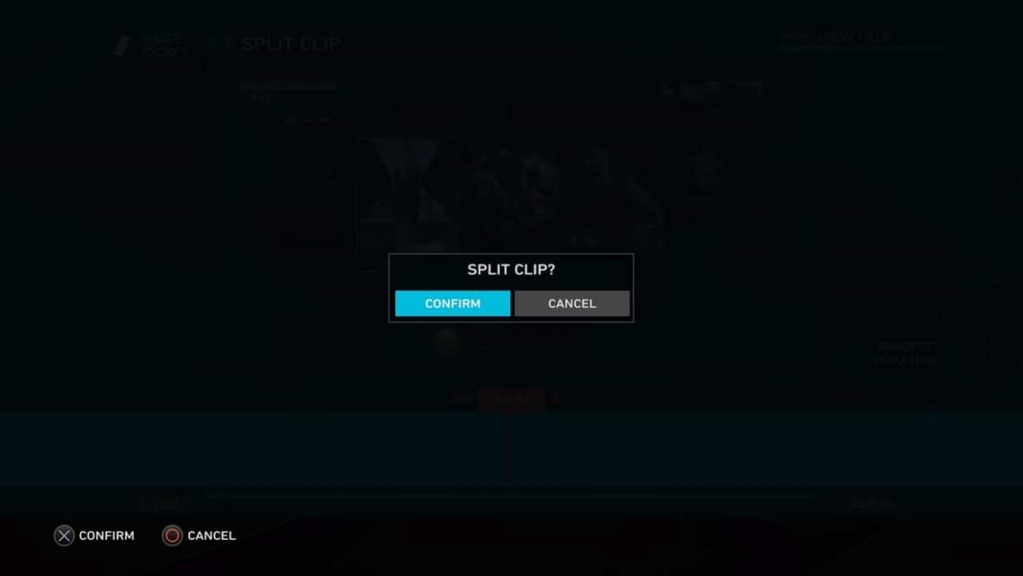 - Move back on the Timeline,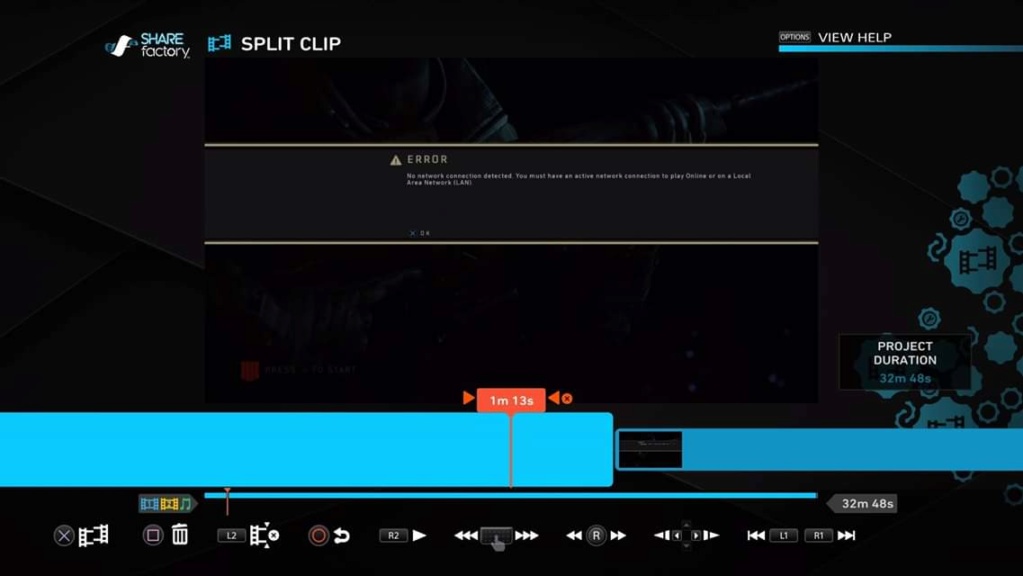 -Press Square to Delete the Game recording to where you Split the Clip,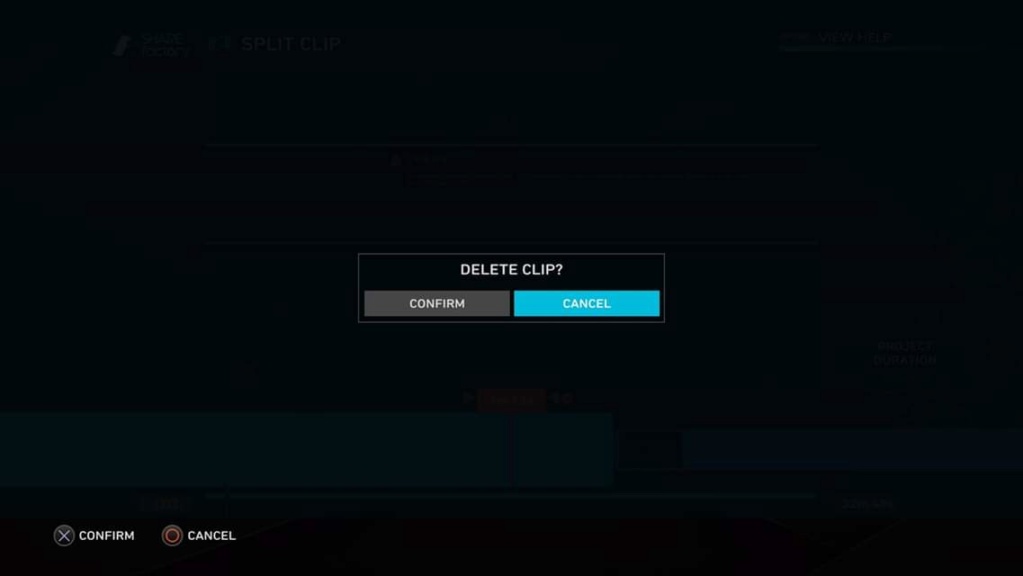 9. Find the Ending Point for your Clip, and repeat Step 8, Split, and Delete Remaining Game Recording Portion.
10. Once you have your Clip, Keep Hitting CIRCLE and you will have 4 Options appear (Or Press TRIANGLE to render Clip immediately)
(Select SHARE VIDEO & EXIT, Dont worry, the clip you made will be saved in ShareFactory)
(If you Click Triangle, you will start rendering your clip automatically, This same image is what you will see following  step 10)
11. Once the Clip renders, you will Choose the 3 Options Playstation has to share to:
    - Facecook
    - Youtube
    - Dailymotion
Facebook and Youtube are the big ones, make sure your accounts are linked!
Created by: Shils
---
Permissions in this forum:
You
cannot
reply to topics in this forum